Home
Effective Chiropractic Care for the Whole Family
Welcome to Piedmont Chiropractic, the office of Dr. Laurie Wonnell.  We offer many services designed to provide you with pain relief and to keep you performing at your best.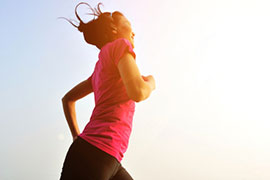 From minor injuries to chronic conditions, we strive to give you the best care possible for your musculo-skeletal condition, offering a comprehensive and holistic approach. 
In addition to relieving your pain, we'll help you figure out what is causing your discomfort and ways to prevent future occurrences through behavior modification, ergonomic assessment, and specific exercises.

Voted 2015's best
Chiropractor in Oakland, CA
Verified by
Opencare.com
We offer outstanding chiropractic care, using a multitude of techniques, as well as massage therapy, electro-stim therapy and physical therapy.
We accept most insurance plans and would be happy to verify your benefits if you're uncertain if you have coverage.
Recognized for her outstanding chiropractic care, Dr. Wonnell has won the Patients' Choice award from OpenCare for 2015.

Check out our 5-star rating on Yelp!
Laurie Wonnell, D.C.
3800 Piedmont Ave.
Oakland, CA 94611
[Map & Directions]
Call (510) 655-6336
Book Appointment Online with zHealth
Hours:
Tue: 10am - 6pm
Wed: 12pm - 7pm
Thu: 8am - 6pm
Fri: 11am - 5:30pm
Sat: 8:30am - 12pm
Mon, Sun: Closed
Location:
Conveniently located at 3800 Piedmont Ave in Oakland, across from the Kaiser parking lot.